Careers
People Are Our Cornerstone
Whether you are a practicing attorney or other legal professional with years of experience, a law student looking for the right place to start your legal career, or an administrative professional who wants to work in a respectful and collegial workplace, we welcome the opportunity to tell you more about the opportunities at May Potenza Baran & Gillespie.
Please see below for the current opportunities at our established law firm located in downtown Phoenix.
Open Positions
IT Specialist
May, Potenza, Baran & Gillespie, P.C.,an established mid-size law firm located near Central and McDowell in Phoenix is looking to add a highly skilled, proficient and self-motivated IT Specialist. We work collaboratively and encourage teamwork in an esprit de corps environment. You must have a strong work ethic. You must have excellent written and verbal communication skills, be technically savvy, work independently, as well as work as part of a team. The successful candidate is a team player, can provide exceptional internal and external client service, and have a high level of attention to detail.
In exchange for helping us deliver excellent legal service to our clients and contributing to our collegial work environment, we will offer you competitive compensation and excellent benefits.
JOB SUMMARY:
The Information Technology Specialist will provide core support of computer networks and systems to ensure uninterrupted day-to-day operations. The IT Specialist will serve multiple functions within the Firm, from helpdesk support responsibilities, installation of equipment, phones, copiers, and other electronic devices to liaison with outsourced Managed Service Provider (MSP) regarding network, hardware, and software support.
Essential Functions:
Provide day-to-day level one and level two help desk support for hardware and software issues
Troubleshoot software and hardware problems, work with MSP for planned and unplanned outages and upgrades.
Educate end users in the Firm about how to use various types of software programs including, but not limited to NetDocuments, Microsoft 365 Suite, Litera, Adobe Acrobat DC efficiently and effectively in support of business objectives.
Manage computer software and hardware updates and patches, and imaging computers as necessary.
Review and document issues to identify where one-on-one, classroom style training is needed.
Ability to take initiative without requiring direct guidance.
Provide application support of attorneys and support staff in connection with their needs.
Setup and maintain all technology equipment including VOIP, mobile devices, computers, printers, MFD devices.
Assist with the onboarding and offboarding of new and departed users.
Work with and maintain relationships with vendors for updates and resolutions.
Ability to work and or be on call, nights, weekends, and holidays as needed.
Keeps current on latest legal technology trends and evaluates current infrastructure to make recommendations for improvements.
MINIMUM QUALIFICATIONS:
High school diploma or equivalent.
Five (5)+ years helpdesk/IT support experience.
Experience working in law firm preferred.
Experience with Microsoft Office applications including intermediate knowledge of Microsoft Active Directory, Microsoft 365 Applications, Microsoft Azure, Document Management systems including NetDocuments.
Basic understanding of eDiscovery and eDiscovery applications.
Knowledge and experience with Zoom One including Zoom VOIP phones, Zoom Rooms, H323 video calling, and Microsoft Teams.
WordPress knowledge beneficial.
Or any equivalent combination of education and/or experience
Interested candidates should send their resume to hr@maypotenza.com
May, Potenza, Baran & Gillespie, P.C. provides equal employment opportunities to all employees and applicants for employment and prohibits discrimination and harassment of any type without regard to race, color, religion, age, sex, national origin, disability status, genetics, protected veteran status, sexual orientation, gender identity or expression, or any other characteristic protected by federal, state or local laws. This policy applies to all terms and conditions of employment, including recruiting, hiring, placement, promotion, termination, layoff, recall, transfer, leaves of absence, compensation and training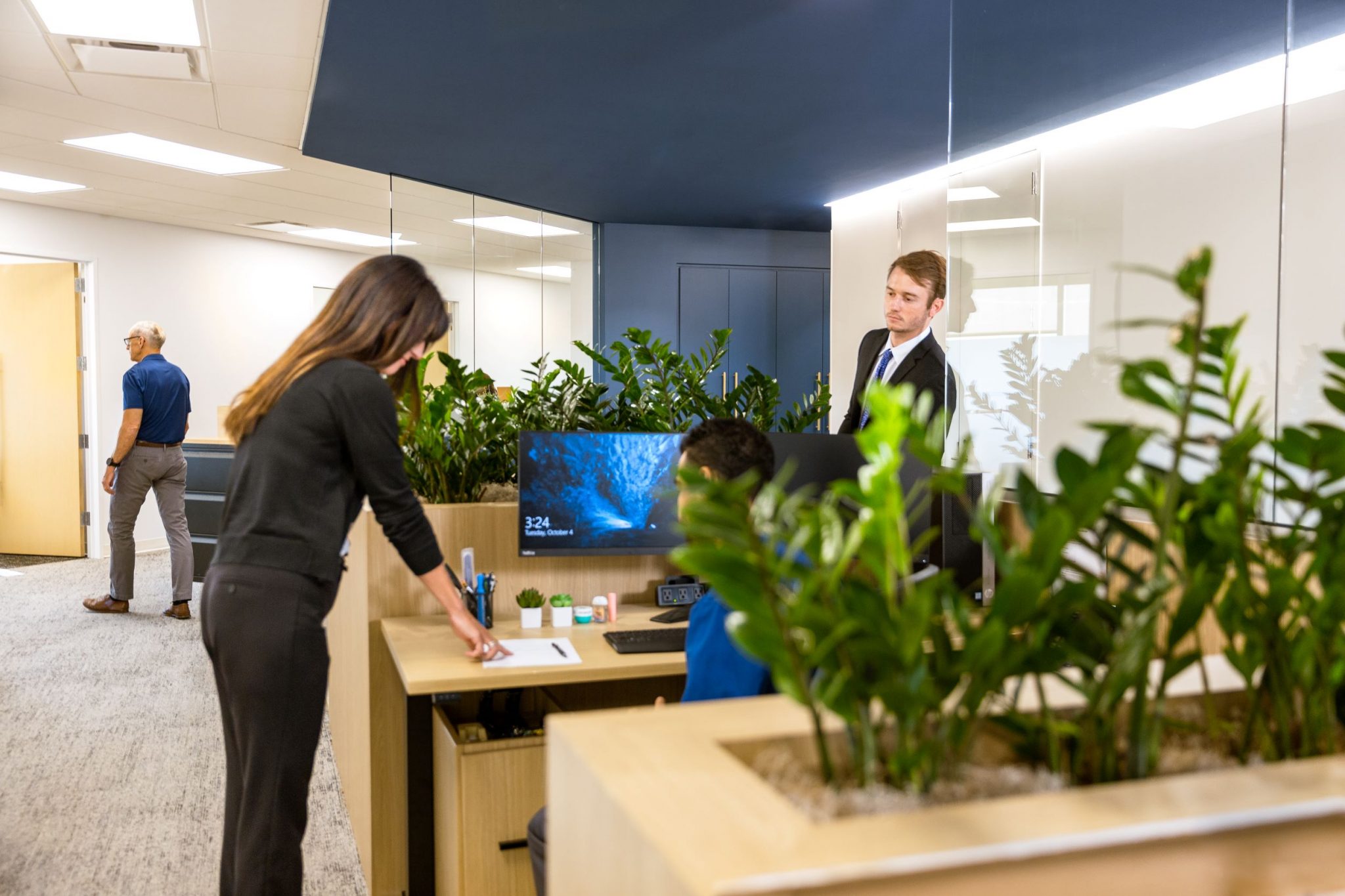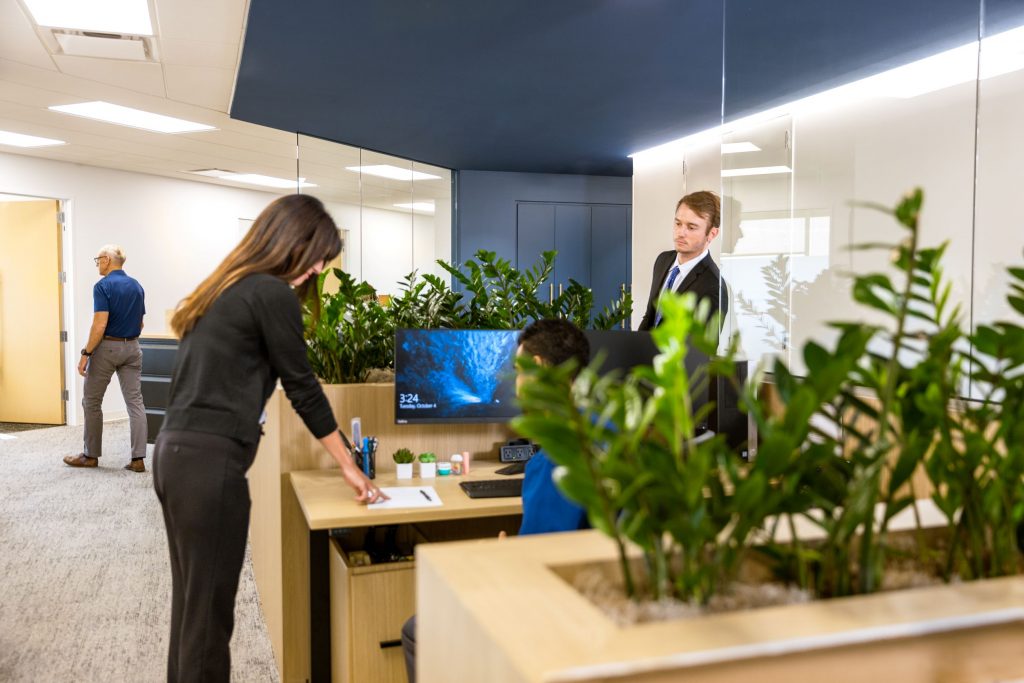 Summer Associate Program
MPBG started its Summer Associate Program in 2008, and typically selects 1-2 rising 2Ls each year. We treat our Summer Associates like real lawyers. No "pretend" assignments, or meaningless shadowing of depositions, hearings, or meetings. We provide real opportunities to engage in high-stakes motion practice, fact-intensive discovery, collaborative strategy sessions, deal negotiations and closings, and face-to-face client interaction. Each Summer Associate will work with every attorney in our firm, and thus be exposed to myriad practice areas, practice styles, and legal issues.
Consistent with our commitment to each other, we're committed to assisting law students become great lawyers and contributing members of our legal community, regardless of whether they ultimately join MPBG. To that end, the Program has significantly contributed to MPBG's success and growth. Currently, 10 of MPBG's 27 lawyers participated in the Program. Other Program graduates have left private practice to provide in-house legal advice to and/or operate local and multinational companies. Importantly, they remain friends and, in some instances, have become MPBG's clients.
To learn more about our Summer Associate Program and the opportunities at MPBG for law students, please reach out to hr@maypotenza.com.